My fifth course for Lynda has gone online – and it was a great deal of hard work! I made a special effort to make the steep learning curve as shallow as possible. We all know that most people can pick up Flash and start animating scenes quite quickly, but Toonboom Animate/Harmony takes a little longer to come to terms with – to be expected, because the program has so many more features, and a different workflow.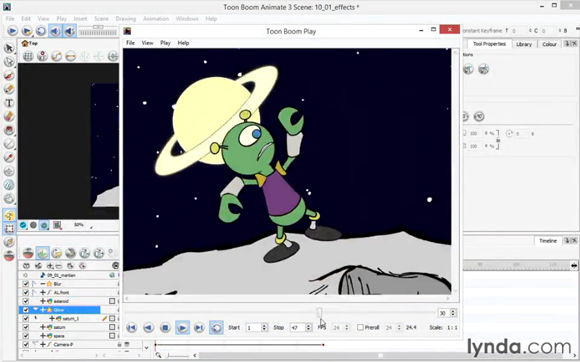 I'd recommend this course for anyone interested in moving past Flash, as I get the distinct impression that a major switch is under way in the animation world, from Adobe Flash to Toonboom Harmony.
Here are the rest of my Lynda courses.