My latest course for Lynda has gone online – and it's the most fun yet! The course teaches the classic animation drawing techniques, which are also applicable to comic books. This was a 28 year long 'brain dump', in which I included everything that I could remember from working for Don Bluth in the late 80s, through to working with the masters of the classic design style Terry Shakespeare and David Molina (of 'Creative Capers' in Los Angeles).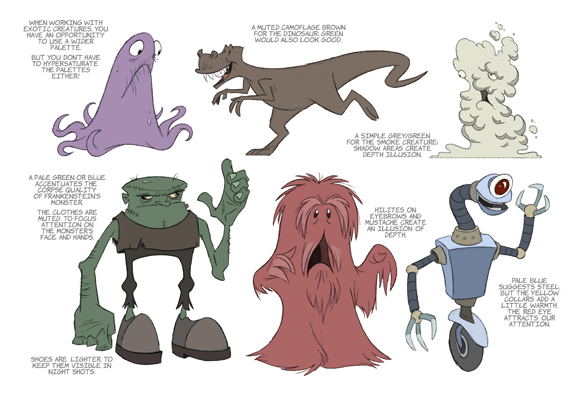 Follow this link to get 10 days of free unlimited access to lynda.com. This will also allow you to see the course, for free.
Even if you're not interested in following a traditional animation or comic book path, watching the course will give you an appreciation of the skills required to make an appealing cartoon or animated character.
Here are the rest of my Lynda courses.
The course doesn't just come with the movie lessons, it also comes with a 66 page handout, which is a book in its own right. Here are some sample pages to give you a sense of the scope. Click the image for the full size version.