Recommended:
Lynda.com free 10 day trial.
If you like the lessons on this site, follow the above link to Lynda.com, and try my courses. I suggest 'Animation Tips and Tricks with Flash Professional' if you're new to Flash. For character animation, 'Flash Professional CS5: Character Animation' is best.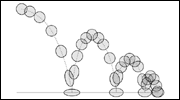 bouncing ball: link
the first lesson taught to most animation students. learn about arcs, spacing, gravity, timing and squash/stretch.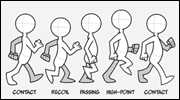 walk cycle: link
an introduction to walks – the four main poses, and how to approach a walk cycle.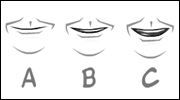 lip synch/dialog: link
six basic mouth shapes provide a simple but effective technique that will allow you to create any dialog needed.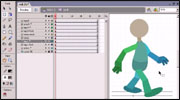 flash walk cycle: link
(video, 1hr). using shape and motion tweens in flash to create a smooth walk animation. there are 4 parts.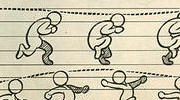 preston blair: link
The classic animation tutorial by Preston Blair. This book has been used by animation students for decades – you can download both volumes for free here,